Like many other categories, the strawberry sector is in difficulty. This was evident at the 'International Strawberry Congress', held in Antwerp, Belgium, September 21-24. Supply is limited and prices are high. According to many, that won't change any time soon this winter. On the contrary, it will create even more challenges. This was the general message from the speakers.
Cindy van Rijswick (Rabobank)
Speaking to traders, one thing is clear: uncertain times await everyone in the strawberry world. Speaker Cindy van Rijswick, senior fresh produce specialist at Rabobank, agrees. "There are huge challenges in the normally stable strawberry market, especially on the supply side. The prices of culture are rising before our eyes. Fertilizers are becoming more expensive and energy costs are skyrocketing.
"The more expensive but scarce labor doesn't make it any easier either." Moreover, the "Green Deal" hangs like the sword of Damocles over the heads of many producers. This goal is laudable, says Belgian Horticultural Association (VBT) secretary Luc Vanoirbeek, provided it is achieved in an affordable, fair and realistic way. Cindy calls the market situation a "perfect storm".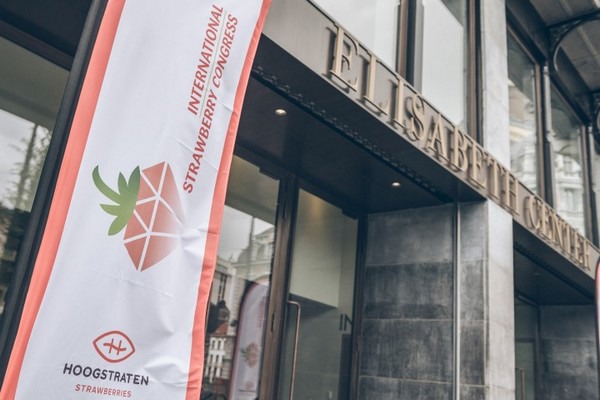 She adds that the number of growers, especially in lit culture, is down sharply. "Exorbitant energy costs mean that this winter many are choosing not to plant or to plant later. This will lead to a significantly reduced supply in the market," says Cindy. Jan Engelen from Coöperatie Hoogstraten (the organizer of the event) is also worried that much less, if any, local strawberries will be available this winter.
"This will automatically lead to higher prices, but it won't cover the costs," says Philippe Binard of Freshfel Europe. Producers and traders operate with extremely tight margins. Moreover, almost all of the increased costs cannot be passed on to consumers. Fruits and vegetables are already considered expensive products. So with even higher prices, you're pushing people back to "bad but cheap comfort foods". »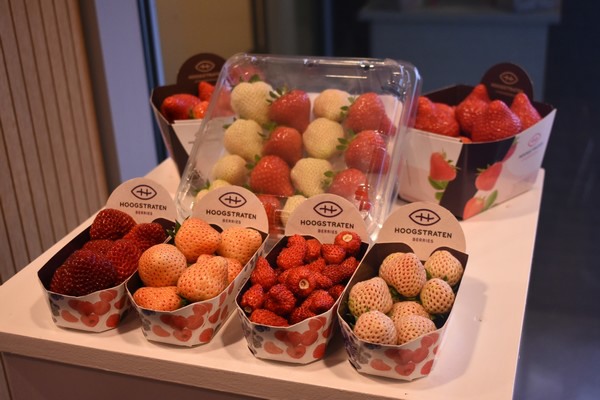 On top of that, things are not good on the demand side either. "Inflation and the resulting reduction in purchasing power are hitting most consumers hard. That's why they are increasingly watching what they spend. Discounters have never been so popular, promotions are more and more chosen and the house brands prevail over the high-end products", explains Cindy.
"During the pandemic, fruit and vegetable sales skyrocketed, but these have since normalized again. Health becomes less important to some. we hope that if prices can be brought under control, it will not happen on a large scale this time around."

Tom Van Delm (Hoogstraten Research Center), Leen Matthé (Cooperatie Hoogstraten) and event chairman Michael Barker
The tendency of the congress was to find ways to deal with these challenges facing the strawberry market. The general message was one of hope and that fruit and vegetables "must be at the center of every policy decision". That is why, at the congress, there was a lot of talk about opportunities and alternatives, whether automation through autonomous greenhouses or the use of robots for crop protection and the harvest.
Or bring strawberries to the public's attention in other ways, such as via social media and influencers. The world is changing and the market must keep pace. The international crowd agreed and discussed it assiduously at the four-day International Strawberry Congress 2022.
The photo report of the event will follow soon.
For more information:


Hoogstraten Cooperative
59, rue Loenhoutsweg
2320, Hoogstraten, Belgium
Tel: +32 (0) 334 00 211
Email: [email protected]
Website: www.hoogstraten.eu